Career, Technical and Agricultural Education (CTAE)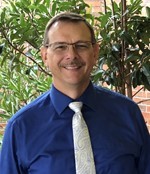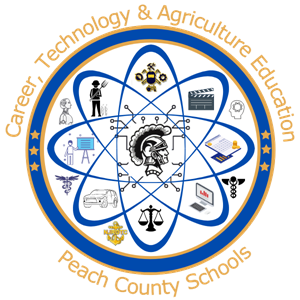 Mr. James Lassetter, Director of Career, Technology & Agriculture Education
Email: James Lassetter
Office: 825-8258 Ext. 1620
CTAE Program at Peach County High School
What is CTAE?
Career Technical and Agricultural Education (CTAE) integrates core academic knowledge with technical and occupational skills to prepare students for post-secondary education and the workforce. Career, Technical, and Agricultural Education (CTAE) began a curriculum revision process in conjunction with the Governor's Strategic Industries and Workforce Development Task Force recommendations. In a collaborative effort involving secondary and post-secondary school instructors, determinations were made based on what knowledge and ​skills are necessary for future success in the Georgia workforce. Program Concentrations were developed for Georgia based on this work. Click here to learn more.
Why is CTAE relevant to the business community?
"Across every school district in Georgia, Career, Technical, and Agricultural Education (CTAE) delivers for our state. CTAE is preparing students for post-graduation success by teaching employability skills and technical skills that are in demand now and will continue to be in the future. CTAE is supporting businesses across all sectors by training the next generation of talent graduating with credentials, cutting-edge skills, and work experience. Communities across Georgia are benefiting from the local talent pipelines that support existing businesses and economic development efforts." From the Georgia Department of Education Annual Report 2019/2020
Which Career Clusters are offered at Peach County High School?
Peach County High School Career, Technical, and Agricultural Education (CTAE) pathways and courses available for the 2023 – 2024 school year are listed below. These programs are designed to prepare youth for a broad range of employment and further education opportunities.
Audio-Video Technology and Film

Entrepreneurship

Computer Science

Agriculture/Veterinary Science

Agriculture/Plant and Landscape

Nutrition and Food Science

Agriculture Mechanics

Business and Technology

General Automobile Technology

Advanced Automobile Technology

Certified Nursing Assistant

Health Science/Allied Health

Health Science/Sports Medicine
The following courses are offered on campus as Dual Enrollment courses with Central Georgia Technical College:
Certified Nursing Assistant

Cosmetology
Middle School Courses
Business, Management, and Administration

Computer Science

Agriculture
Notice of Non-Discrimination
All Career, Technical & Agricultural Education (CTAE) programs follow the system's policies of non-discrimination on the basis of race, color, religion, national origin, sex, age, and disability in all programs, services, activities, and employment. In addition, arrangements can be made to ensure that the lack of English language proficiency is not a barrier to admission or participation. For general information about these programs, contact:
Mr. James Lassetter, Director of Career, Technology & Agriculture Education
900 Campus Drive
Fort Valley, GA 31030
(478) 825-5933
Email: James Lassetter
Inquiries regarding non-discrimination policies should be directed to:
Title II - Dr. Camern Horton, Executive Director of Teaching and Learning
900 Campus Dr, Fort Valley, GA 31030
Office: 478-825-5933, Fax:478-825-9970
Email: Carmen Horton
Title IX - Mallarina Marshall, Director of Federal Programs
900 Campus Drive, Fort Valley, GA 31030
478-825-5933, fax: 478-825-9970
Email: Mallarina Marshall
Title IXCivil Rights Law- Kristen Smith, Director of Human Resources
900 Campus Dr., Fort Valley, GA 31030
Phone: (478) 825-5933 ext. 1013
Email: Kristen Smith
Fax: (478) 825-9162
Section 504 – Dr. Gentry Trice, Director of Student Services
900 Campus Dr., Fort Valley, GA 31030
478-825-5933, fax: 478-825-9970
Email: Gentry Trice
PCHS Healthcare
Click here to access
Follow Peach County High School CTAE on Facebook
For additional information concerning CTAE, you can visit: