Kay Road Elementary School's Gifted Program Presents " The Lion King"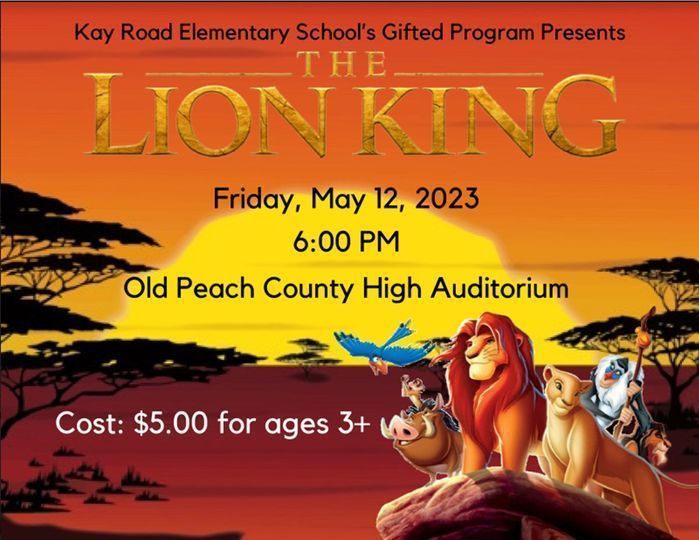 Save the Date! Peach County Schools Middle School Summer Elevation Camp is open to all current 6th-8th grade students from Byron Middle School and Fort Valley Middle School. Students can attend Block 1, Block 2, or both with three classes taught daily. Topic include: environmental engineering, robotics, drones, hands-on health care, drama, music, and more! Applications will be sent home soon to include all courses. We will accept the first 180 students who apply. Students will have the opportunity to rank courses according to their interest at that time.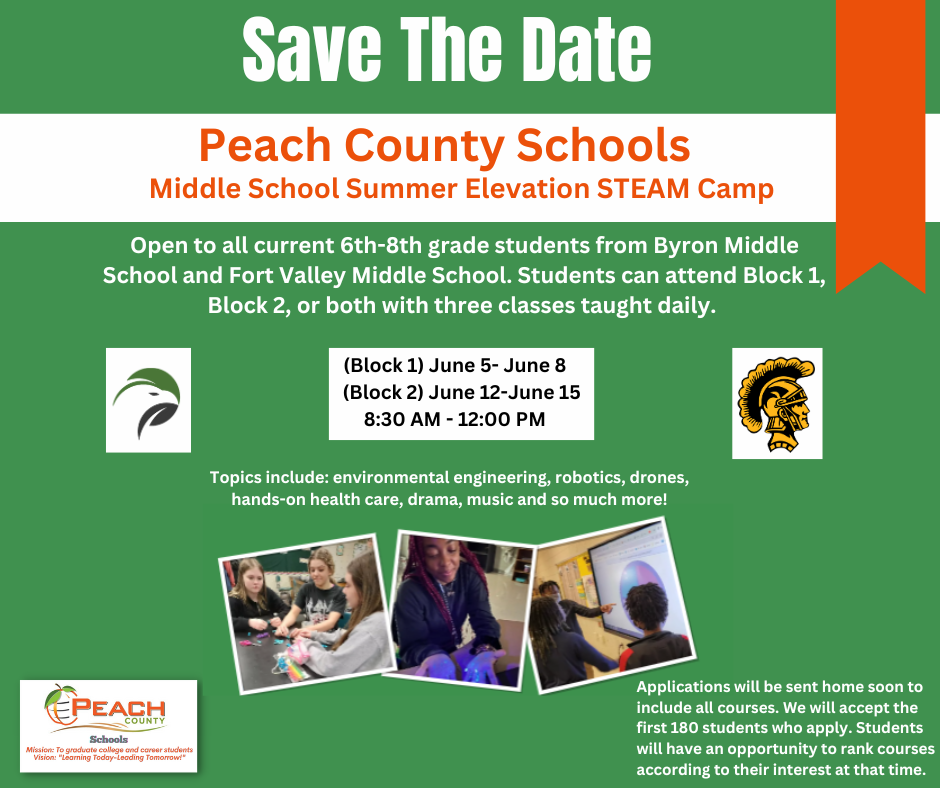 Join the Fort Valley Youth Center of Excellence, Inc. for a ribbon cutting, and help us celebrate their grand re-opening of the beloved youth and community center in the heart of Fort Valley!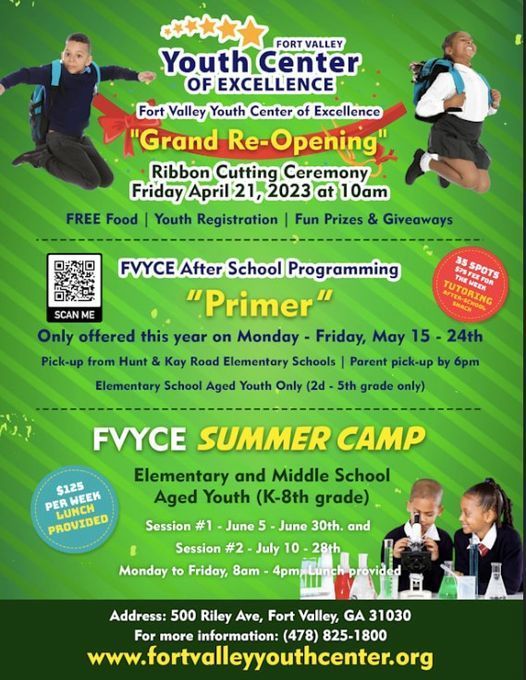 The Fort Valley Police Department would like to introduce to you the Adventurers Camp. If your child is between the ages of 13-17 and interested in the field of Criminal Justice feel free to enroll them in our week long summer camp. By attending our summer camp your young adult will also have the opportunity for employment with the police department once they turn 18. The deadline for registration will be June 15. We are only accepting 30 people, so get your applications in fast.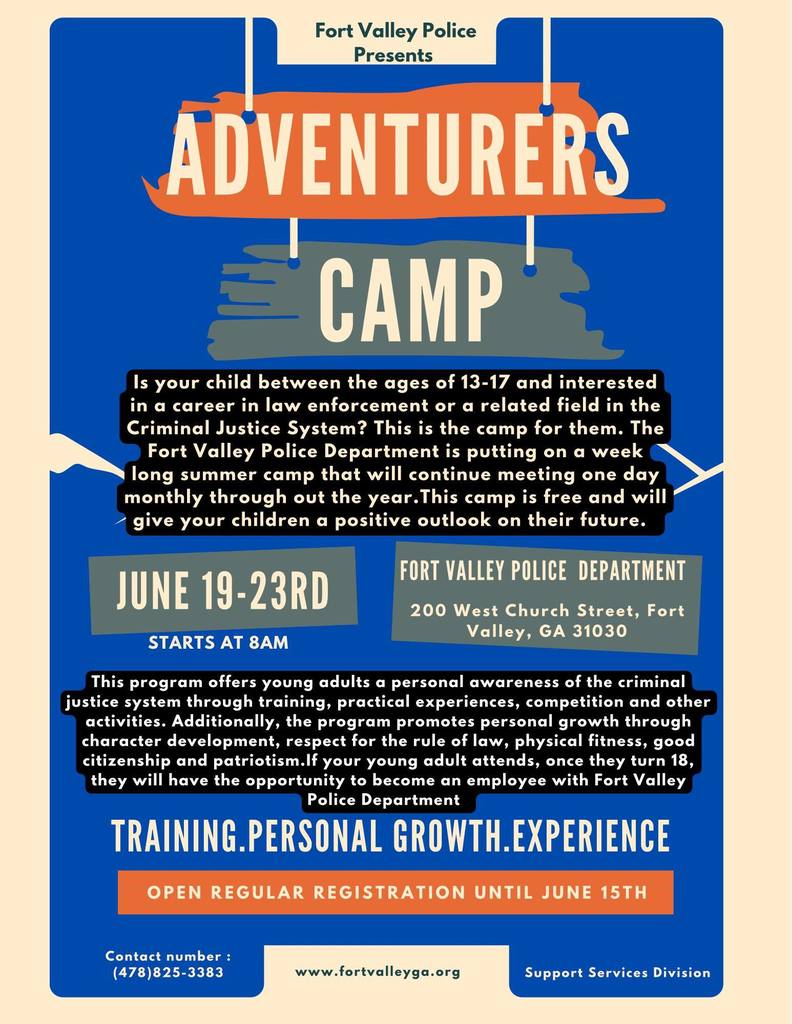 Do you want to have the time of your life? Are you looking out for a place to go? The Peach County High School Theatre Department is proud to present Mamma Mia! this Thursday, Friday, and Saturday at 7:30pm at the new Peach County High School. Tickets can be purchased for $8 in advance and $10 at the door. Want to pay online? Tickets are available at peachchs.booktix.com. Concessions are available for purchase as well.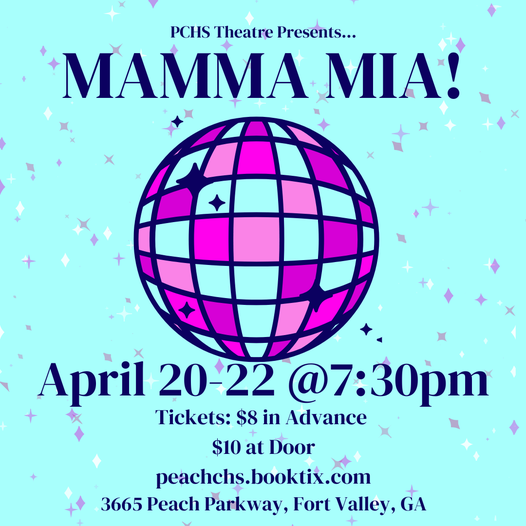 Households with students in Peach County Schools are eligible to enroll in the Affordable Connectivity Program (ACP) which may help pay for internet service or an internet-connected device. The Georgia Department of Education (GaDOE) launched the Georgia Student Connect program to help families get enrolled and apply to receive one of the following: -Up to a $30/month discount on your internet service A one-time discount of up to $100 for a laptop, tablet, or desktop computer (with a co-payment of more than $10 but less than $50) Peach County student households can enroll at AffordableConnectivity.gov and will need to provide a copy of the Community Eligibility Provision (CEP) enrollment letter which will be sent home with your child this week. The Georgia Student Connect program is providing enrollment support through the Student Connect call center. Reach out to the call center at 470-500-1903 or visit the Georgia Student Connect website at
https://gastudentconnect.org/
for help with enrollment. For further information about the ACP, you can call the FCC hotline at: 877-384-2575 or visit the FCC ACP webpage at
https://fcc.gov/acp/
.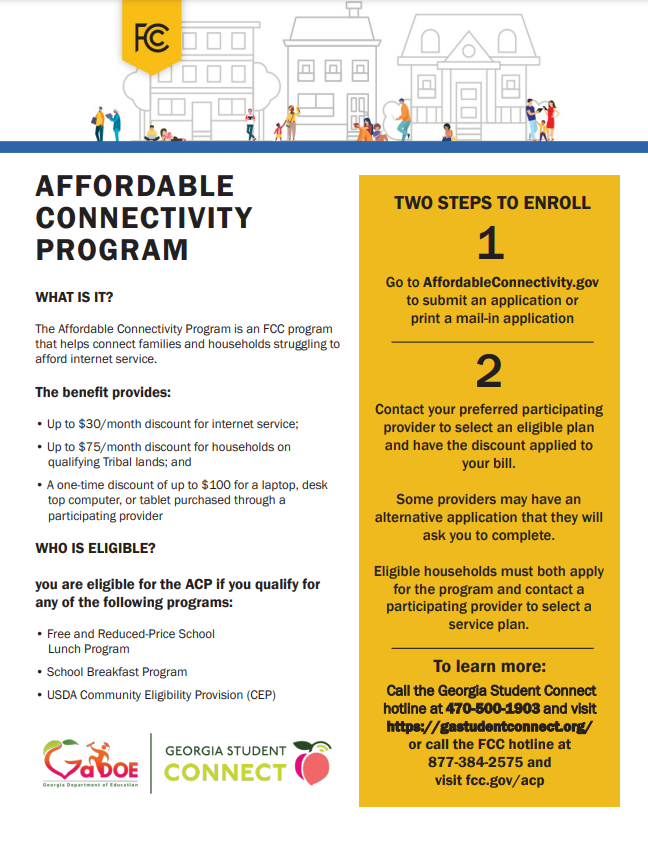 There is now a mobile app for Peach County Schools! You may download the mobile app from the IOS App Store or Android Play Store. Please download the mobile app and enable notifications. It's everything Peach County Schools, in your pocket!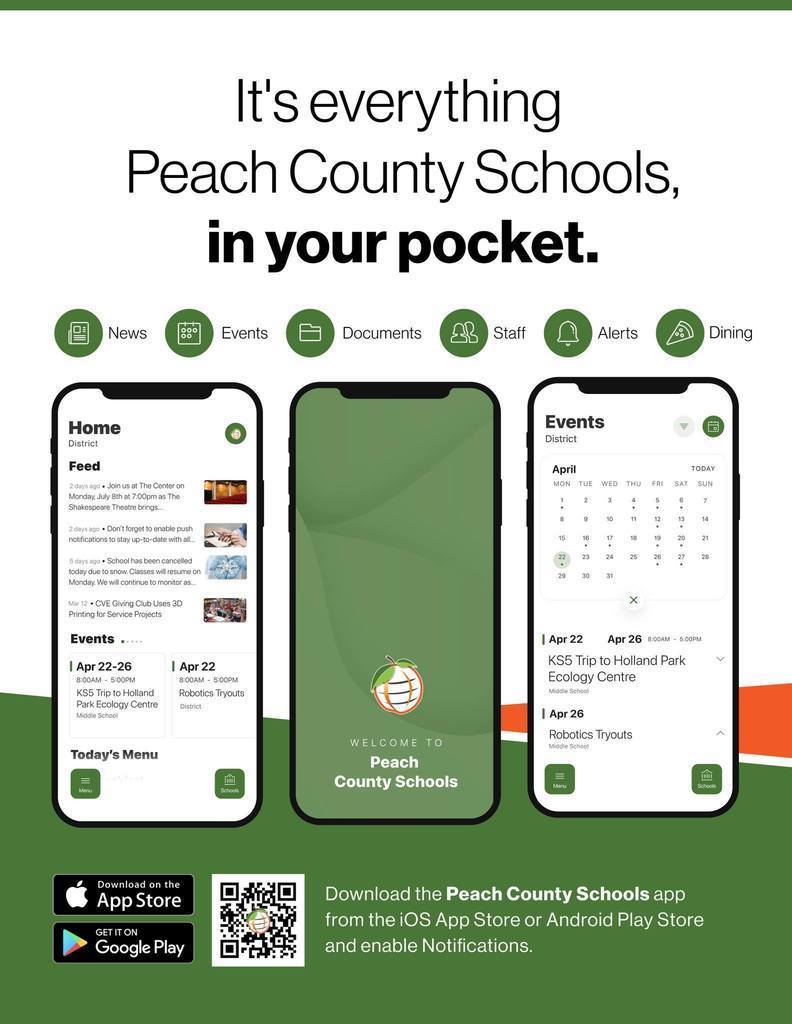 Congratulations to Byron Elementary School student, Ava Kiker. She will be appearing in an upcoming production of Disney's 101 Dalmatians at the Macon Little Theatre on April 14-16, 2023. The production features performers from ages 5 to 19 who represent 17 different schools from 4 counties in Central Georgia.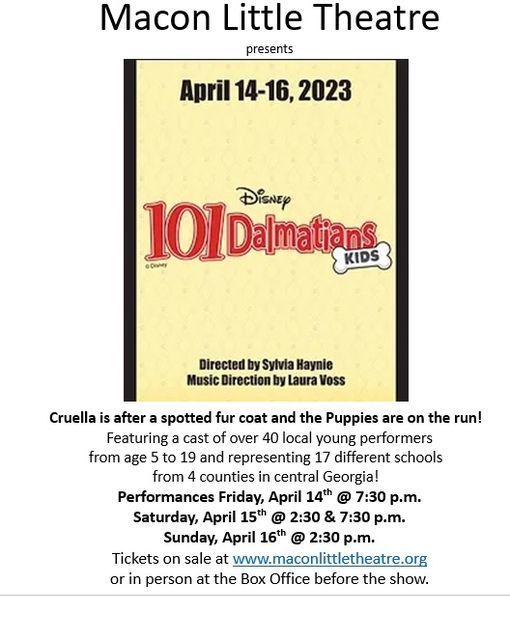 Mock Interview Volunteers Needed at Peach County High School. The Peach County High School Career, Technical, and Agricultural Education Department will hold a Mock Interview Day for seniors on April 19, 2023, and we need your help. We are currently looking for local businesses to assist with the mock interviews.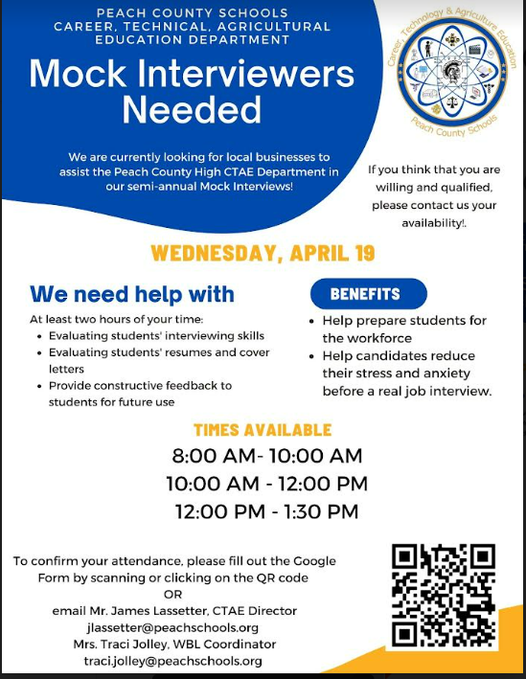 Peach County School District will be closed for Spring Break, April 3-7, 2023. Students will return on Monday, April 10, 2023. Have a safe and enjoyable Spring Break!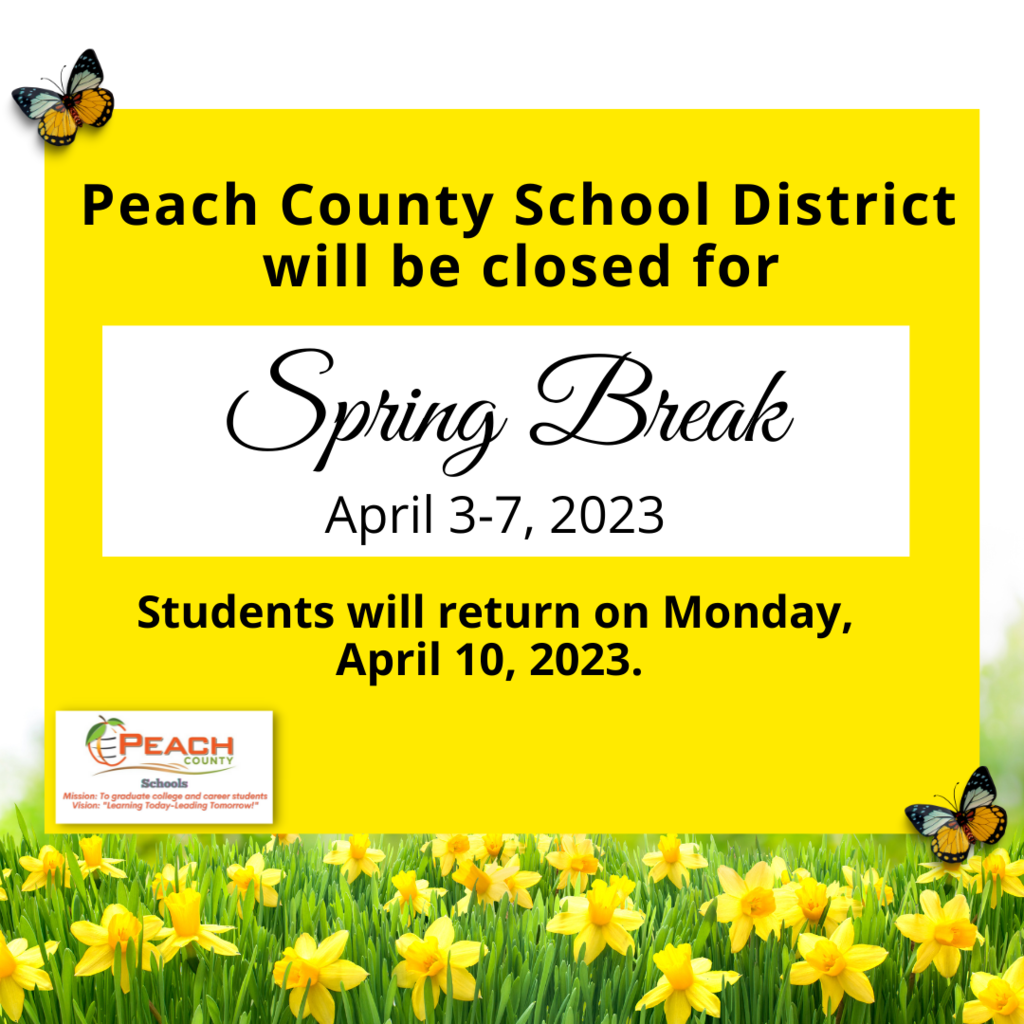 There is now a mobile app for Peach County Schools! You may download the mobile app from the IOS App Store or Android Play Store. Please download the mobile app and enable notifications. It's everything Peach County Schools, in your pocket!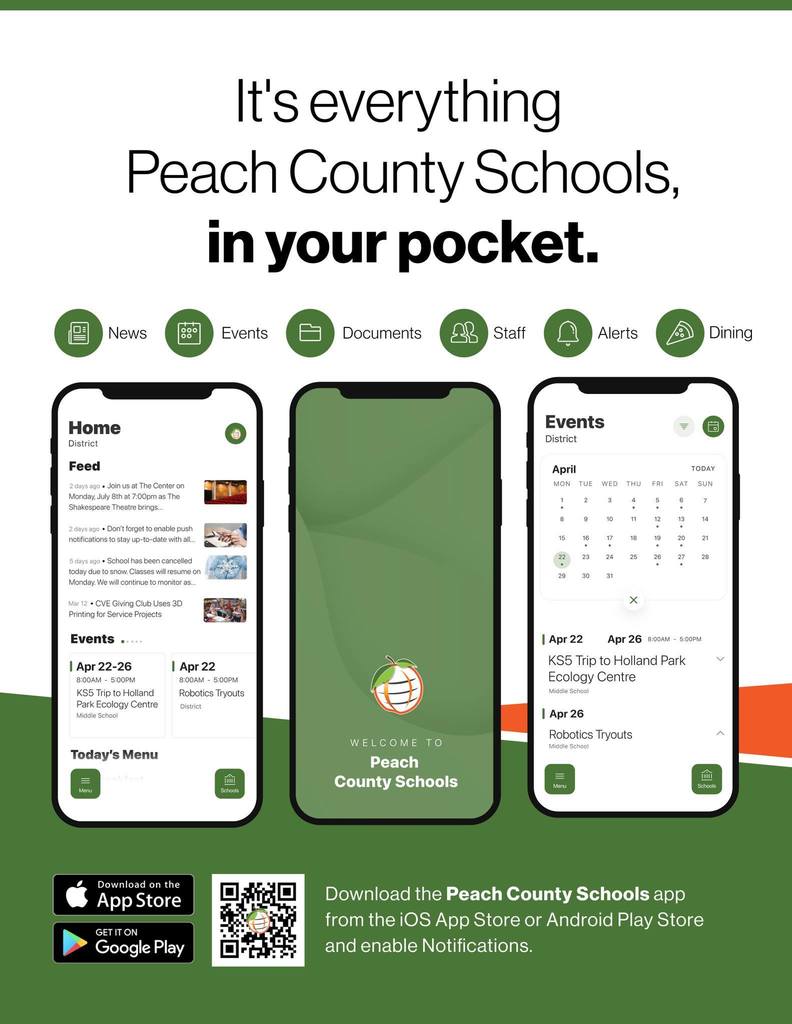 Peach County Schools Middle and High School Spring Special Olympics Date: Friday, March 31, 2023 Time: 9:45 a.m. - 1:00 p.m. Location: Peach County High School 3665 Peach Parkway Fort Valley, GA 31030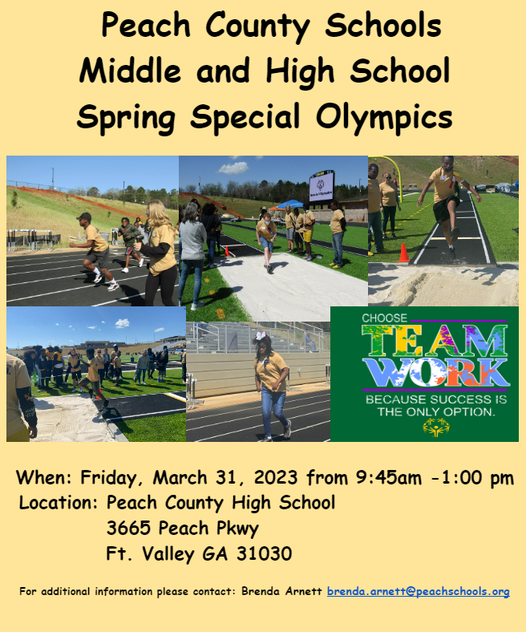 This month Peach County Schools is celebrating Gifted Education. We appreciate our outstanding educators and leaders whose commitment to our gifted students and their families extends well beyond the classroom. Our staff continually seeks ways to meet the unique needs of our gifted students by providing creative, challenging, and innovative programs to help each student meet their potential.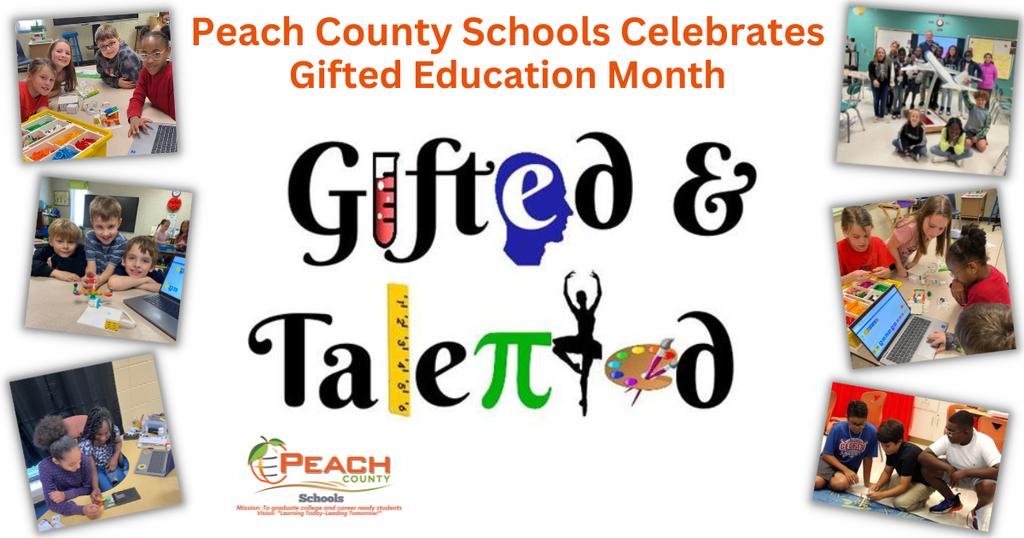 The Isabella Alonzo Memorial Scholarship Fund The Isabella Memorial Scholarship honors the memory and ideals of Isabella Alonzo, who would have graduated with the class of 2020. Isabella's commitment to educational excellence and zest for life will always be remembered. The scholarship application is open to Peach County High School seniors who are honor graduates. Preference will be given to first-generation college students.
https://forms.gle/sjjYaQc8RcJYhfpM6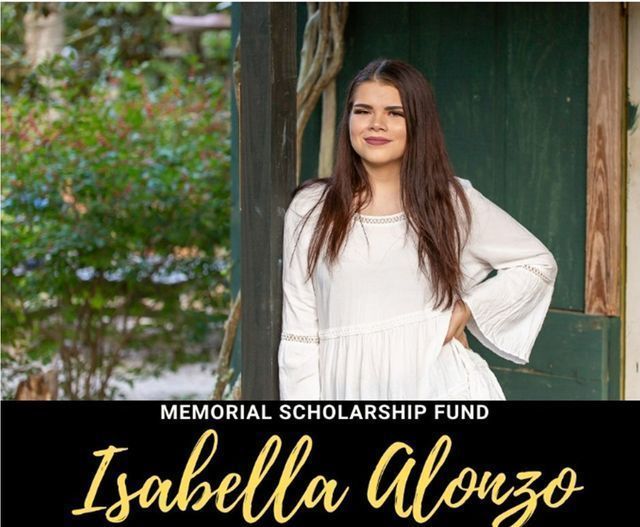 You are Invited! Event: Meet and Greet Location: Fort Valley Middle School, 712 Peggy Dr, Fort Valley, GA 31030 Date: Tuesday, March 28, 2023 Time: 5:00 - 6:00 p.m.